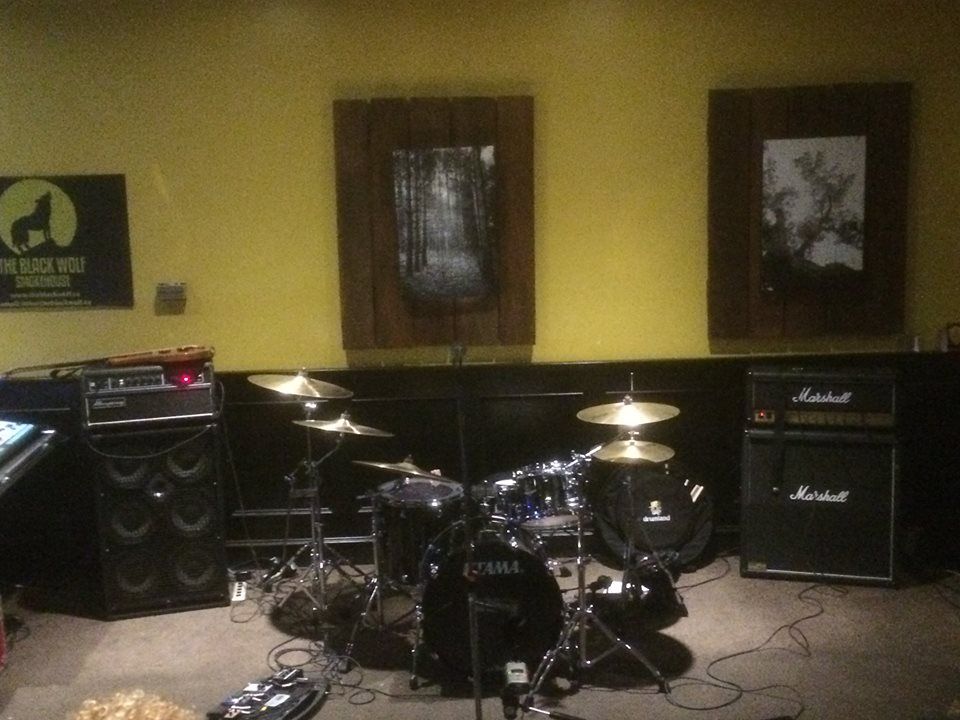 THE INTRODUCTION

 The JJ.Murphy Band  is a professional Guelph-based rock band comprised of four dedicated musicians; Gerald Miller - Vocals, Mike Duncan Bass, Justin Westfahl - Guitar, Enio DiReto- Drums. With their knowledge of recording and performing live that spans three to four decades of individual experience and with their distinctive blend of hard rock, blues, and jazz rock fusion, The JJ.Murphy Band can deliver a very dynamic and powerful concert performance. The JJ.Murphy Band  is currently performing in the Golden Triangle and throughout Southern Ontario. For booking information go to contacts or email us at  thejjmurphyband@hotmail.co
 
                                                                                              The JJ.Murphy Story 
                                                                                                                                                                                                                                                                                                                                                                                                                                                                                                These guys  have been working hard ,growing and developing within  its self as a band and have become Known today as The JJ Murphy Band .With persistence and dedication The JJ Murphy Band has become a very professional and seasoned live act. The jj murphy Band Originally formed  in 2013 . By 2014 The Band formerly known as Rodium recorded a 17 track demo at www.escarpmentsound.com/contact.html  and  has appeared as guests on a live radio show at http://www.cfru.ca/recordings/11 archrives April 7 th 6 pm hosted by Bryan McNeill. The interview can be found on The JJ.Murphy Band FB page   https://www.facebook.com/JJ.MurphyBand?ref=hl  The name of the show is Underpayed & Underplayed April 7, 2014. It is a very interesting interview mixed with some music recorded by the band in early Spring of 2014. In the interview you will get to meet the guys in the band on a more personal level. It's real and very cool.
In May of 2015 we became The JJ Murphy Band .Pete Pascetta left the band and he was replaced by Enio DiReto 
 
                                                                        What sets The JJ.Murphy Band apart from other bands


The JJ.Murphy Band   
Gerald Miller has a dynamic voice with a natural blues rock sound. It just pours out of him like water. Ger can sing with power and can be melodic all wrapped up in his own unique style. Ger is the icing on the cake for The JJ.Murphy.Band Ger has a sixth sense and can feel his way around the music with extended solos and improvised sections of music that can change from night to night. This is a dying art in the rock world .
 Mike Duncan Bass is a very agile and aggressive bass player. Mike knows how to lock in with a drummer and lay it down thick or play outside the box with a great sense of feel and dynamics. With his years of experience and knowledge of the bass, Mike has the ability to improvise at will and still hold down a strong groove. Justin Westfahl brings it all together with his powerful blues rock approach. He has the ability to solo and soar fluently overtop a very dynamic and active rhythm section or can settle in and be part of a solid foundation. Justin has a great sense of depth perception within the groove. To be able work out  or to improvise a solo over top a rhythm section already improvising around the main groove, this takes skill, years of experience, and chemistry. This style of playing is almost nonexistent  today in the rock world .
                                                                                                                       Bio's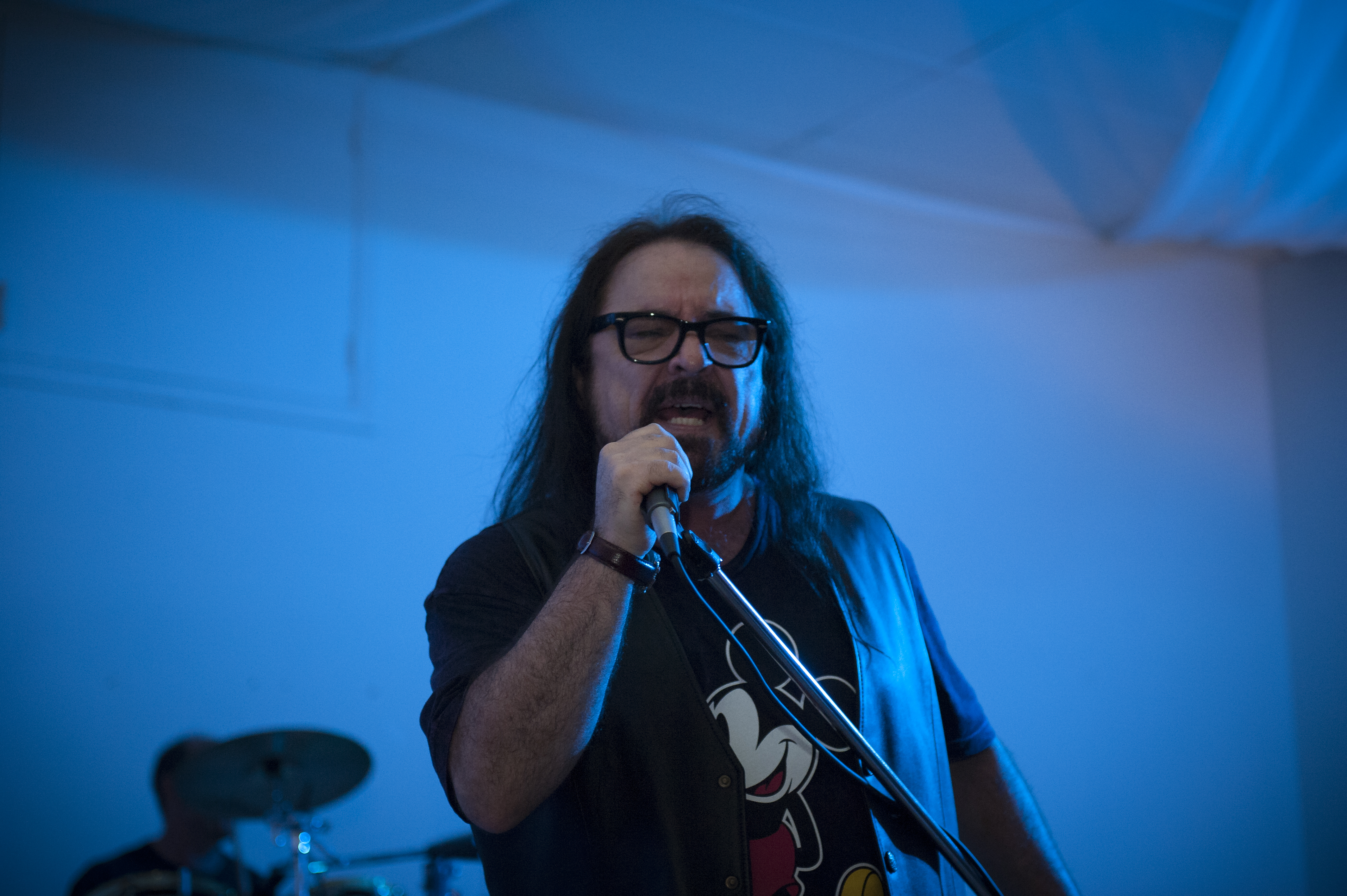 Gerald Miller - Vocalist    
     Gerald  has been singing for over 4 decades and has worked in the music industry for over 35 years as a singer/songwriter and recording artist. At such a young age, Gerald started out working high school dances, coffee houses, and parties. Gerald's strong vocal ability was soon to be noticed by local artists. As a result, Gerald began a career as a professional singer/songwriter working the bar circuit throughout Southern Ontario. With his many years of experience performing live, Gerald has developed a very unique, distinctive blues rock style. Over the years Gerald has collaborated and co-written on many recording sessions from movie soundtracks and video to tracking vocal parts for local musicians in the underground scene, Some of the bands Gerald has played and recorded with, Mayne, Universe, Signal, the real Noodles Romanoff, Sam Drucker Band, Ramjet, Rodium. and is currently with the JJ.Murphy Band https://www.facebook.com/JJ.MurphyBand
                                                                              
                                                                                                    
 
                                                                                          Mike Duncan Bass
 
     Mike Duncan Bass started his musical journey at age 12, playing keyboards and guitar. At age 14, Mike started playing Bass and was influenced by such greats as Donald Duck Dunn, Jack Bruce, Ray Brown, John Entwistle ,John Paul Jones  , Chris Squier , Percy Jones  , John Wetton , Randy Jo Hobbs , Felix Papplaridy ,Tim Bogart , Mel Schacher ,Geezer Buttler , and Peter "Mars " Cowling to mention a few . At age 17, Mike started playing live in the club scene. By age 22, he was touring across Canada into the United States playing in progressive rock bands, blues bands, Metal bands and everything in between. Mike has worked on recording sessions from film and video to laying down bass tracks for other artists. Mike has also engineered and produced his own solo projects and has many years experience doing live sound. Today, with over 40 years of extensive touring and recording experience, you can hear Mike's  bass playing on his  facebook links  and youtube    with ANVIL Plugged in Permanent https://www.youtube.com/watch?v=m7xIS1u4Hxcor  With Lesley Pike Band  https://www.facebook.com/mike.duncan.587/videos/vb.1180114606/10205348359166700/?type=3                                                                                          https://www.facebook.com/mike.duncan.587/videos/vb.1180114606/10205551111515382/?type=3                                     With The Way outs Wa https://www.facebook.com/mike.duncan.587/videos/vb.1180114606/10203973001423616/?type=3                                    More Way Outs https://www.facebook.com/mike.duncan.587/videos/vb.1180114606/10203982014888947/?type=3                                      
Mike s Bass solo https://www.facebook.com/mike.duncan.587/videos/vb.1180114606/10204282146072039/?type=3
Mike played and toured with CROSSFIRE , SIGNAL ,LYNX , LITTLE JOE AND THE WAREWOLVES ,RODIUM and is currently with THE JJ MURPHY BAND https://www.facebook.com/JJ.MurphyBand/

 
                                                                                      Justin Westfahl - Guitar
 
    Justin is an accomplished classic rock/blues guitarist that has been greatly influenced by the bands of the 70s such as Johnny Winter, Pat Travers, Ted Nugent, Aerosmith, and Lynyrd Skynyrd.He has been playing guitar for over 25 years, and has been playing professionally for 15 years. Justin's preferred gear for performances is a Gibson Les Paul through a Marshall JCM800 head & Marshall 4x12 cabinet.Justin has played and successfully toured in tribute bands throughout North America: Aerosmith ( Draw the line ), Ted Nugent ( Stranglehold ), and Lynyrd Skynyrd ( Street Survivor ),  Rodium. and currently with The JJ.Murphy Band https://www.facebook.com/JJ.MurphyBandthejjmurphyband@hotmail.com
 
                                                                                         
                                                                                                       
                                                                                            Enio DiReto - Drums  

Enio DiReto took an interest in the drums at the age of seven. He would tag along to many of his fathers gigs. (Enio's father is a sax player) At those gigs he would sit along side the drummer in awe. By the time Enio was twelve, the same drummer he had watched for years had become his teacher. Enio studied with Nick Macerollo for several years, learning many different styles and techniques and currently studying with Jazz Fusion great Vito Rezza. Enio's influences include drummers such as Mitch Mitchell, Stewart Copeland, Nate Smith, John Bonham, Lenny White and Billy Martin. Enio is best known for known for his eclectic style and mystic energy behind the kit. He also displays strong technique and an incredible sense of dynamics. Enio's recording credits include Jason Raso's "Live on Planet Bop" - 2002, "Detour" - 2005, Brian McGees " Turn the lights out" 2015.



                                                               
                                                                                           
                For booking information and other inquiries, please click Contacts or use our email thejjmurphyband@hotmail.com We will get back to you. Thanks!
                                                                                           
                                                                                                      The JJ Murphy Band  
                                                                

                                                                                                          The JJ Murphy Band